Main content starts here, tab to start navigating
About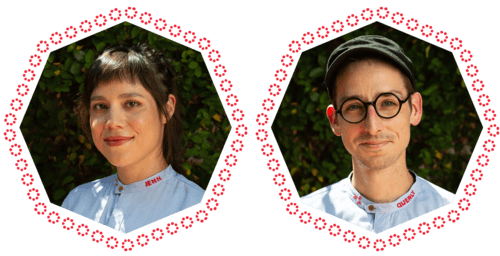 JENNIFER HWA DOBBERTIN & QUEALY WATSON
Chefs/Owners
Quealy Watson and Jennifer Dobbertin met in the kitchen of The Monterey, one of San Antonio's most eclectic restaurants, and developed a culinary partnership that continues to this day. They collaborated on the Asian fusion concept that would become Hot Joy, refining the menu through pop-ups before opening a full-service restaurant in 2013. By 2014, Bon Appetit had named Hot Joy one of the top ten new restaurants in the nation.
Dobbertin and Watson left Hot Joy in 2016 to open a fast-casual ramen concept (the first in San Antonio) called Tenko Ramen, located at the Bottling Department Food Hall at the Historic Pearl.
In 2018, Dobbertin, wanting to address the sparsity of Asian-American female chefs in South Texas, developed a new concept through a series of pop-up dinners called Best Quality Daughter with fellow chef Anne Ng and artist Jennifer Ling Datchuk. As the pop-ups evolved into plans for a brick and mortar, Watson backed her in the test kitchen and menu development. Best Quality Daughter is now open inside the historic Mueller House, at The Pearl Brewery.